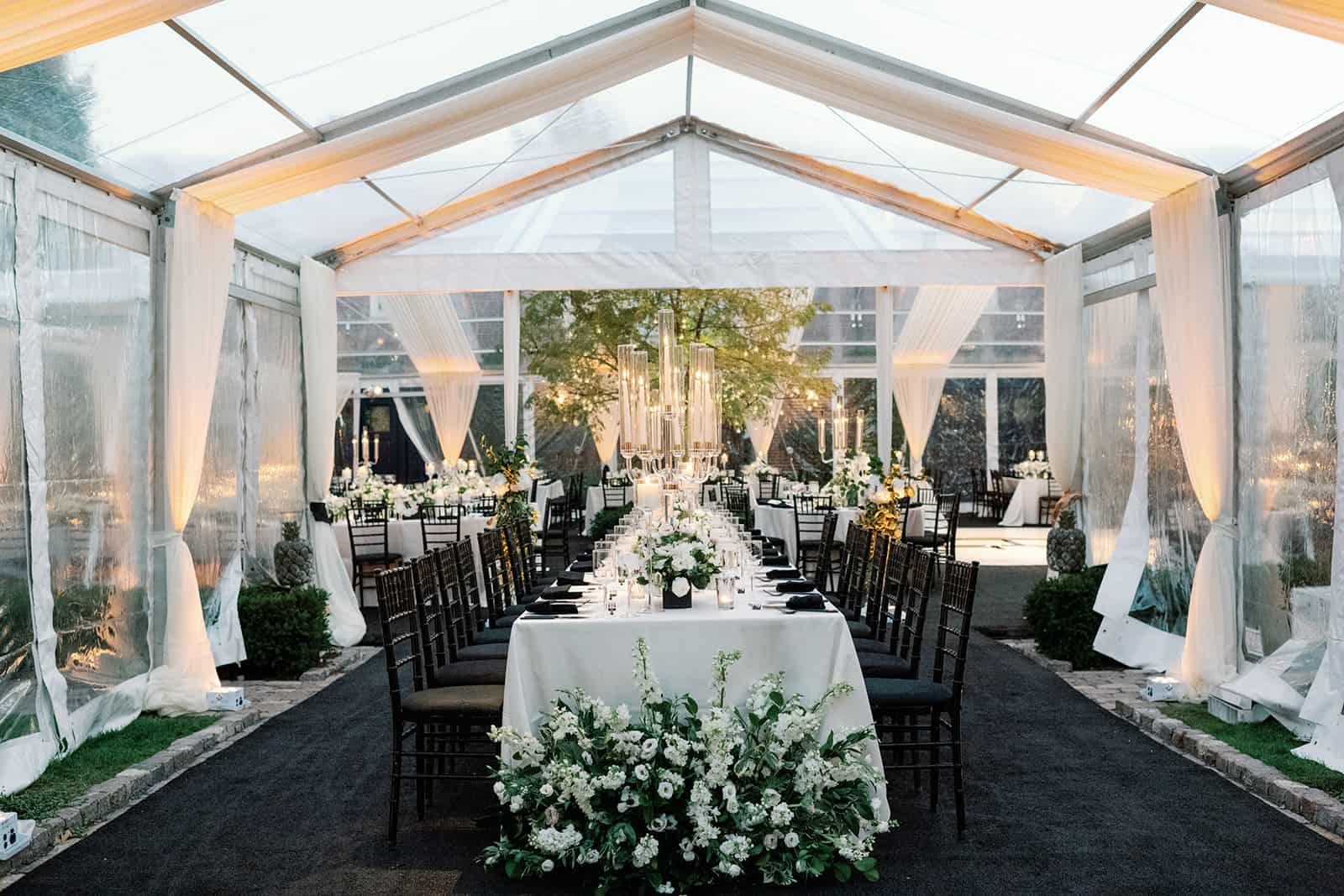 Masculine Elegance: Dream Wedding at a Private Estate in Lake Forest
Trey and Kip's planning journey began with the search for a stunning backdrop for their dream wedding. After considering several venue options, they ultimately decided to hold the wedding in Lake Forest near their church. Once the venue was secured, our design process began. With their elegant style both at home and in their business, Smith's Men's Store in Lake Forest, the pressure was on for our team to create an event that lived up to their exacting standards. Our shared vision was to achieve a striking, classic style that also felt somewhat masculine to reflect their personalities. As guests entered the tent, the song "Be Our Guest" from Beauty and the Beast played, setting the tone for the evening's stunning decor and overall atmosphere.
One of the most memorable parts of the evening was when the Giordano Dancers helped bring guests onto the dance floor for the song "Proud Mary," which brought the house down! With such an incredible number of family and friends, creating the guest list was quite the challenge. Ultimately, it was clear at every turn that all in attendance felt blessed to be a part of Trey and Kip's celebration. The wedding was a beautiful reflection of their story, and we're grateful to have been trusted with bringing it to life!