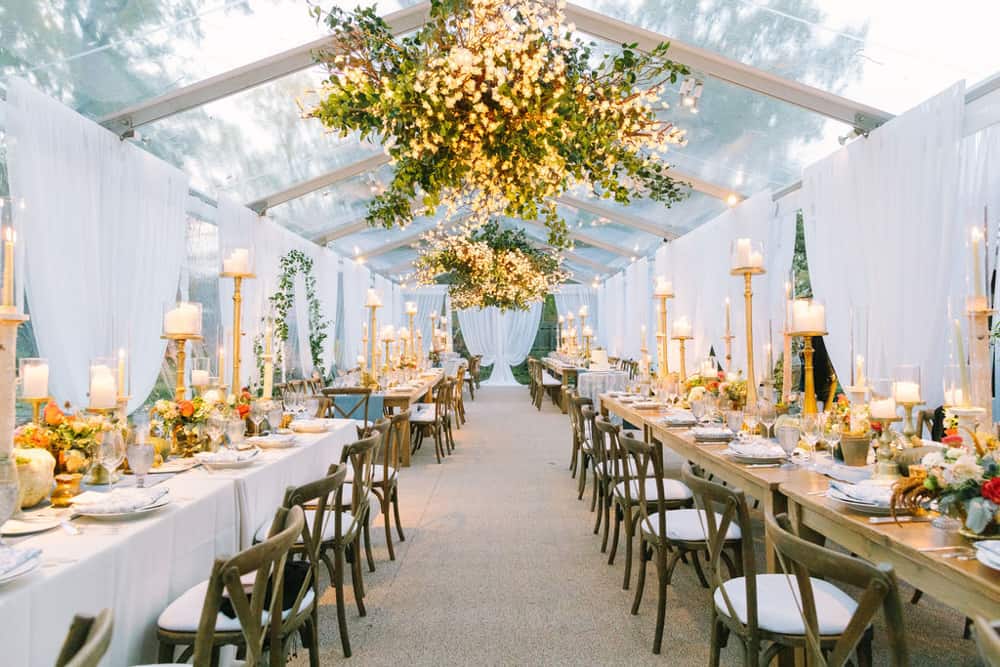 Surprise and Delight: A Stunning At-Home Wedding in Lake Forest
Like most 2020 weddings, this beautiful event required several planning meetings due to a change in venue from the Chicago Botanic Garden to the bride's family home in Lake Forest. While it can be difficult to come to terms with an unexpected change of plans, the fact that the brides' parents hosted their wedding at the same home 30 years prior ultimately made the event even more special! Planning an at-home wedding comes with a unique set of design challenges and considerations, including tent layout, guest flow, and weather contingencies. However, the wedding came together beautifully in the end.
To transform the narrow and long tent into a stunning reception space, hanging greenery with twinkle lights were added to the ceiling, and soft draping was used on the side walls. The Mother of the Bride also contributed creatively by making some of the birch candlesticks that were incorporated into the tablescapes. A mix of wood and linen-covered tables kept the space from feeling too warm. Dancing was held on the patio, with a fun monogram from the invitation design serving as a focal point. To keep the party going into the late hours of the night without any noise violations, a silent DJ was brought in for guests to enjoy. The bride's goal was to create an event that would "surprise and delight" guests, and that is just what we accomplished!