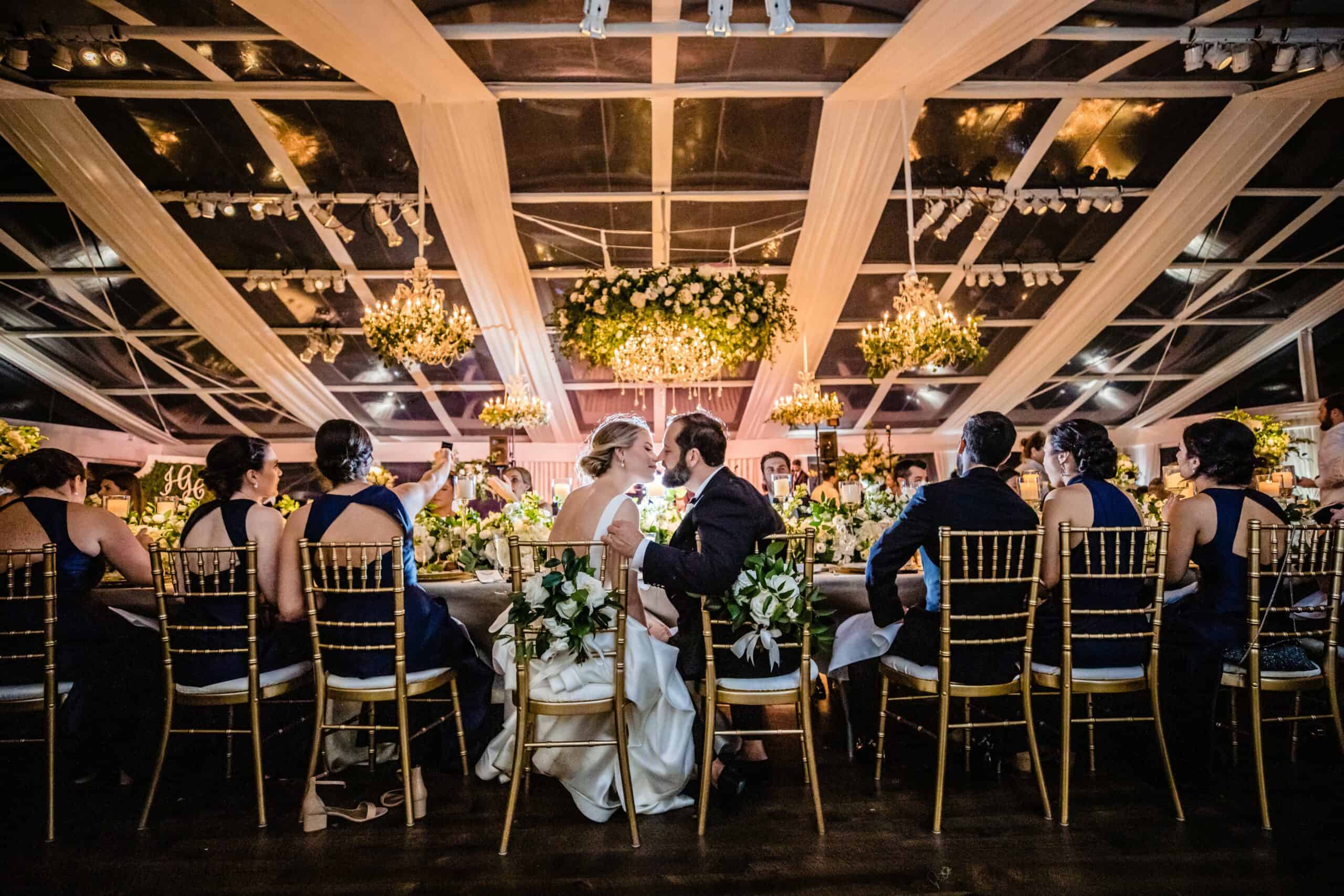 Romantic Clear Top Tent Wedding at Conway Farms
This wedding came together flawlessly, beginning with the selection of the perfect venue in Lake Forest at Conway Farms. The decision to use a clear top tent provided a stunning starting point, and from there, we poured all of our design efforts into creating a truly magical event. While clear top tents can be striking, they always benefit from a touch of softness and warmth to create a true "wow" moment. Draping every pole and beam helped to create a romantic vibe. The addition of great lighting by Frost, from subtle washes to striking chandeliers encircled with flowers, further enhanced the atmosphere. The floral rings were almost too heavy to hang, but we made it happen. They provided the perfect finishing touch!
It was also essential to incorporate the couple's story into the wedding day. Jordan and Chris both have ties to professional hockey—he as a coach and she as a professional player. A crest with small hockey sticks at the bottom was designed to subtly but effectively nod to their background, adding yet another one-of-a-kind personal touch to their beautiful celebration.