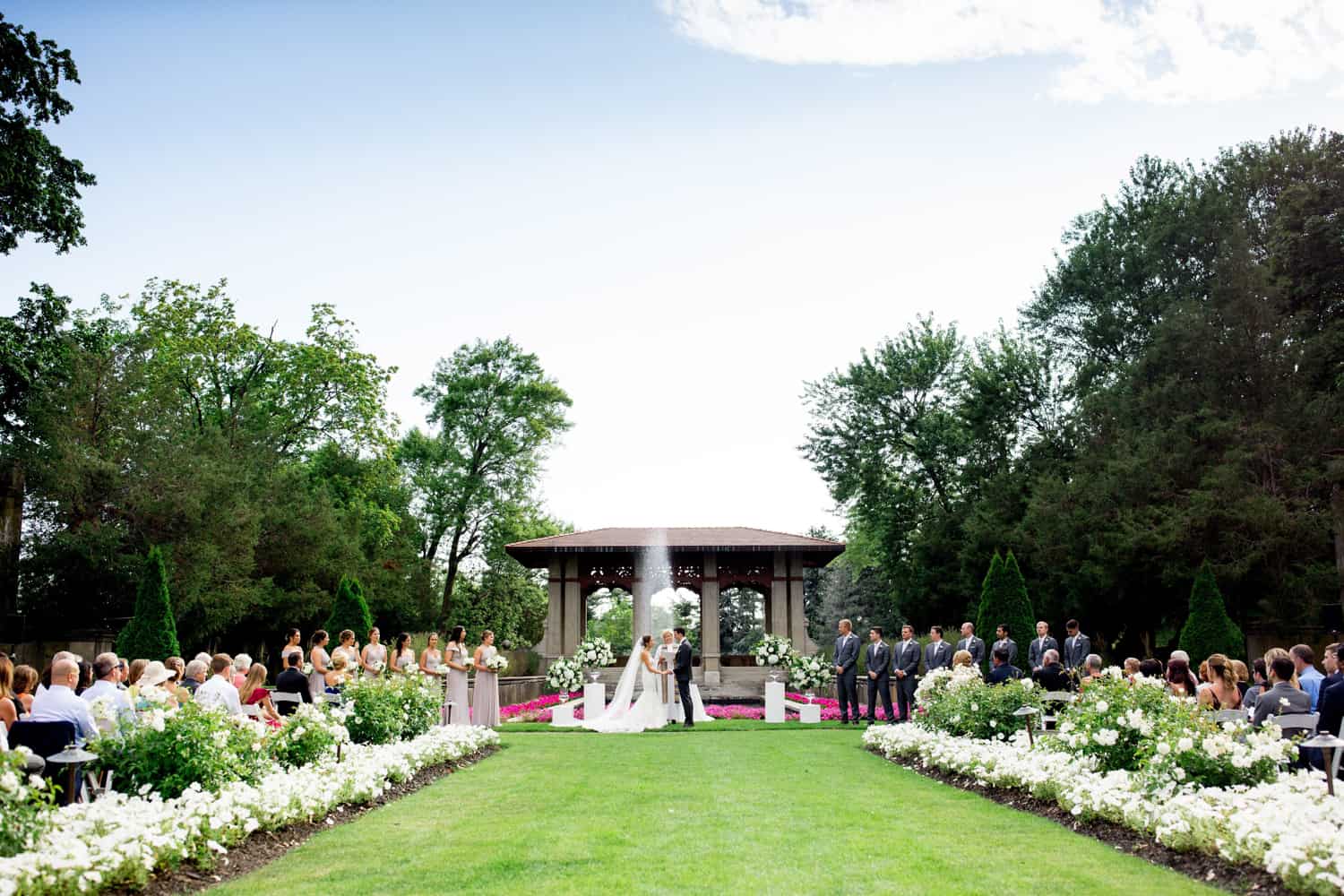 Old-World Elegance at The Armour House in Lake Forest
The Armour House at Lake Forest Academy is a historic wedding venue with Old-World elegance—a spectacular backdrop for any Chicago wedding. Anna and Thomas have a classic style, and we knew that their vision would come to life beautifully in this timeless space. To enhance the venue and make it even more stunning, we added gorgeous florals and décor to the fountain and the dramatic staircase that serves as the entrance for the bride, groom, and bridal party.
On the day of the wedding, the weather was a bit iffy with rain on and off. However, we waited it out and were able to get the ceremony started outside in the beautiful garden. To make the reception even more fun and memorable, we added a gelato ice cream cart for late-night snacking after the sparkler send-off. This added a playful touch to their sophisticated wedding and made it all the more special for Anna, Thomas, and their guests!